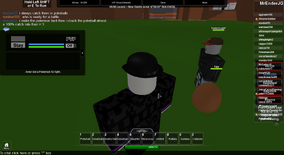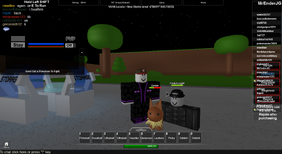 Description
Edit
Eevee is a mammalian, quadruped creature with primarily brown fur. The tip of its bushy tail and its large furry collar are cream-colored.
Eevee can not be found in the wild. But can be obtained through a Game Pass.
Hatched-Tackle
Eevee Evolutions
Edit
In order to evolve Eevee you have to go to the EeveeLution Tree. There are 7 evolutions currently for Eevee. Such as;
Mewtwo (This was just a joke made by the creator, Rukiryo)
Strengths/Weaknesses
Edit
WEAKNESSES
STRENGTHS
Ad blocker interference detected!
Wikia is a free-to-use site that makes money from advertising. We have a modified experience for viewers using ad blockers

Wikia is not accessible if you've made further modifications. Remove the custom ad blocker rule(s) and the page will load as expected.